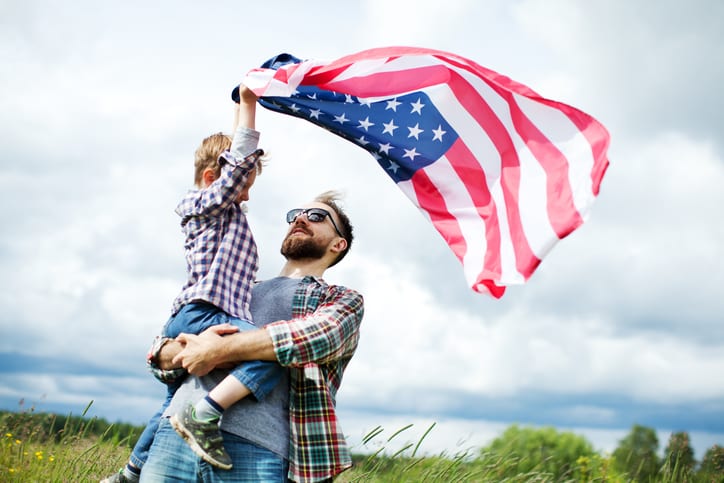 Planning a vacation for 4th of July in Myrtle Beach 2019 at Coral Beach Resort & Suites? While we know you could spend your entire stay at our beautiful resort with all the amenities we provide, we've listed some other events and activities you'll want to check out while you're here.
There is so much do up and down the Grand Strand from dusk til' dawn. We've made it easy and broken down the perfect 4th of July activities in Myrtle Beach into daytime and evening categories.
Daytime Events and Activities:
Myrtle Beach State Park
Find your sense of adventure and get in touch with nature at the Myrtle Beach State Park. Take the kids for summer morning pier fishing, bike one of the many trails, or hang out with a ranger and patrol the beach for sea turtles. Get into the 4th of July spirit and grill hot dogs or hamburgers for lunch on one of the many grills provided by the park. For more information about the park and park activities click here.
Family Kingdom
Take a break from the beach and enjoy a fun-filled day of amusement at Family Kingdom. This fun park features over 40 rides for kids, teens, and adults – they even have their very own waterpark if you need to cool down. This place is a must to make the perfect 4th of July in Myrtle Beach 2018. Click here for park ticket pricing and more.
Pawleys Island 4th of July Parade
Head to the south end of the Grand Strand and be part of the parade in Pawleys Island! Watch from the sidelines or share your patriotic pride by creating a float! You and your family can enter a makeshift for an advanced entry fee of $15. The Parade starts at 10 am on Thursday, July 4th.
4th of July Independence Day 5K and 8K
Feeling patriotic, check out the annual Independence Day 5k and 8k at Valor Park in the Market Common. Throw on your star-spangled running shorts and join hundreds of runners on our Nation's birthday at this competitive race. Check-in time is from 6:45 am – 7:25 am, the race begins at 7:30 am. For registration and more information click here.
Salute From The Shore
Soak in the sun, splash around in the waves, and salute our armed forces right from the shores of Myrtle Beach! At 1 pm look towards the sky and give your biggest salute as a military flyover takes place. You can even record and share your salute on social media using #SalutefromtheShore. Find out more on how to share or donate to the salute.
Evening Events and Activities:
Plyler Park / Myrtle Beach Boardwalk
While you're vacationing in Myrtle Beach you will definitely want to plan an evening on the Boardwalk. Enjoy a variety of eateries, shops, entertainment and more like Moe's Moon, Landshark Bar & Grill, I Love Sugar, Ripley's Believe It or Not, and Fun Plaza Family Fun Center. Hang out on the 4th of July for Hot Summer Nights live music and watch the sky light up as fireworks are set off at 10 pm from 2nd Avenue Pier!
Broadway at the Beach
This is a great place to treat the family for dinner, live music and entertainment on July 4th. Broadway features tons of delicious restaurants like Landry's, Rooster's Bar and Grill, Sweet Carolina's and more! And don't miss their firework extravaganza over Lake Broadway starting at 10 pm!
MarshWalk
Good eats live music and more can be found at the Murrells Inlet MarshWalk. There are so many great restaurants to enjoy like the Wicked Tuna, DeadDog Saloon, The Claw House, and Bubba's Love Shak. Hop from each outdoor deck and listen to all the different live bands playing on the marsh. Stay for a patriotic display of fireworks over the marsh, one of the best views in town. Fireworks start at 10 pm!